GOLDEN LASER - World-renowned brand of laser equipment manufacturer.
18 years continuously developing of experience in the laser industry.
Sophisticated customization capability for your specific application industry.
Wuhan Golden Laser Co., Ltd. was established in 2005 and listed on the Growth Enterprise Market of the Shenzhen Stock Exchange in 2011. It is a digital laser technology application solution provider and committed to providing laser processing solutions for global users.
After more than 10 years of continuous development and innovation, GOLDEN LASER has become China's leading and world-renowned manufacturer of laser equipment. In the field of high-end digital laser equipment manufacturing, GOLDEN LASER has established its leading technology and brand advantages. Especially in the field of textiles, clothing and industrial flexible fabrics laser applications, GOLDEN LASER has become China's leading brand.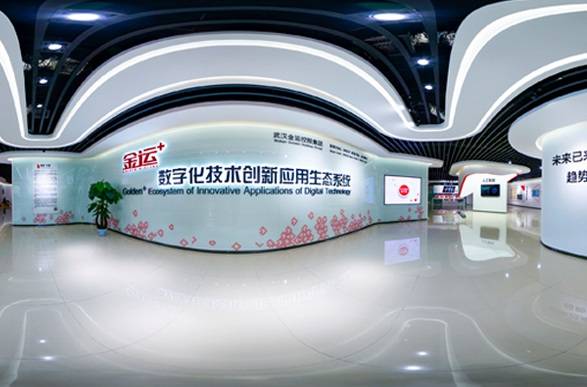 GOLDEN LASER is specialized in the R&D, production and marketing of CO2 laser cutting machine, galvanometer laser machine and fiber laser cutting machine. The product line covers more than 100 models such as laser cutting, laser engraving, laser marking, laser perforating, and laser bridge.
Applications include digital printing, textiles, clothing, leather shoes, industrial fabrics, furnishing, advertising, label printing and packaging, electronics, furniture, decoration, metal processing and many other industries. A number of products and technologies have obtained national patents and software copyrights, and have CE and FDA approval.
Smart Factory Intelligent Workshop
For the past decades, GOLDEN LASER responded positively to the market demands of intelligent production. Integrate the internal resources of the industry, and combine the information technology to create intelligent workshop management solutions. At the time of achieving intelligent production, also brings you convenience of real-time production data trace ability, real-time changing, real-time monitoring, gradually reduce human intervention while improve product quality and delivery time, bring more convenience management.
Looking forward to the future, GOLDEN LASER will adhere to the industry breakthrough as the leading development strategy, constantly strengthen technology innovation, management innovation and marketing innovation as the core of innovation system, and aim to become the leader of intelligent, automated and digital laser application solutions.
"Michelle, I have a new feeding regarding GOLDEN LASER. Now you have a much better team. Joe and Johnson are very professional and competent. They understand the request and answer in time and assertively. Congratulations! Of course you are also very professional and understand your products and market a lot."
"Rita, As always your customer service is excellent. You guys have been great and if we ever need to pull the trigger you will be our first call."
"Your Galvo laser machine has a very good exhaust; to cut or write (mark) is very fast; the design of machine is good; machine shows a good performance; easy to operate; easy to make adjustments."
"The machine is very good. Mr. Robin is excellent. We enjoy working with him. Very helpful and calm. I wish soon order new machine and please next time don't change the technician. Hope to see more connection in future."