Discount Price Roll to Roll Denim Laser Engraving / Marking Machine to Congo Importers
Features
Collocation
Tech Specs
Models
Material & Application
Solution
Request
, , ,
---
Discount Price Roll to Roll Denim Laser Engraving / Marking Machine to Congo Importers Detail:



Roll to Roll High Speed Denim Laser Engraving Machine ZJJF(3D)-160LD

• Specially design for continuous engraving for full format denim fabric. It can realize high speed laser engraving roll denim and corduroy fabric in 1600mm width.

• It adopts flying engraving technique, laser engraving while material moving. There is no need of pausing for the materials to be engraved. Without splicing, the pattern engraved will be more natural and with high productivity.

• Compared with traditional dyeing processing technology, it has the advantages of no pollution, short process-cycle, no need of pattern making, easy and convenient graphic making and modification. The images engraved are clear and three-dimensional that greatly enhance the quality and value-added of fabric.

• It is suitable for large format engraving and greatly increases the quality and added value of the materials.

• Equipped with 500W RF metal laser tube for standard collocation. The processing speed is fast and the effect is precision.

• Equipped with red light positioning device, ensuring precise material feeding and processing quality.

• 5 inch LCD screen CNC operation system supports multiple data transmission mode and can run in offline and online mode.
---
Product detail pictures: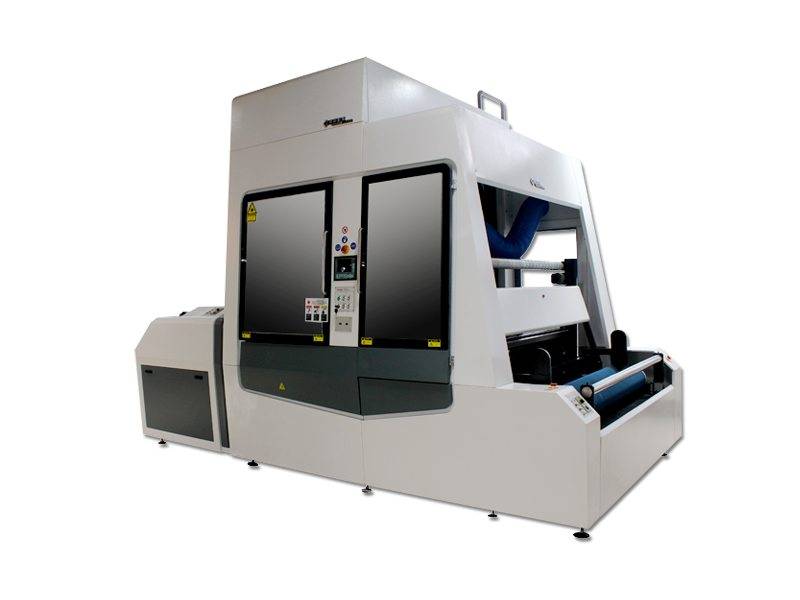 ---
Discount Price Roll to Roll Denim Laser Engraving / Marking Machine to Congo Importers, The product will supply to all over the world, such as: , , ,