Laser Cutting Machine for Mattress Foam Fabric
Features
Collocation
Tech Specs
Models
Material & Application
Solution
Request
Laser Cutting Machine for Mattress Foam Fabric
CJG-250300LD
Machine Features
• Multi-functional. This laser cutter can be used in mattress, sofa, curtain, pillowcase of the textile industry, processing various of composite material. Also it can cut various textiles, such as elastic fabric, leather, PU, cotton, plush products, foam, PVC, etc.
• The full set of laser cutting solutions. Providing digitizing, sample design, marker making, cutting and collection solutions. The complete digital laser machine can replace the traditional processing method.
• Material saving. The marker making software is easy to operate, professional automatic marker making. 15~20% materials can be saved. No need professional marker making personnel.
• Reducing labor. From design to cutting, only need one operator to operate the cutting machine, saving labor cost.
• Laser cutting, high precision, perfect cutting edge, and laser cutting can achieve creative design. Non-contact processing. Laser spot reaches 0.1mm. Processing rectangular, hollow and other complex graphics.
Laser Cutting Machine Advantage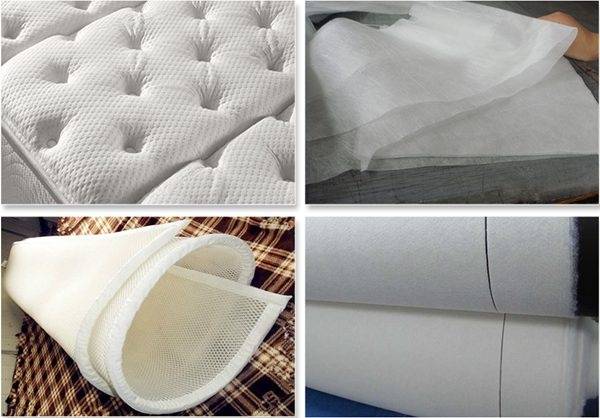 –Different working sizes available

–No tool wear, non-contact processing
–High precision, high speed and accuracy of repeatability
–Smooth and clean cutting edges; no required reworking
–No fraying of fabric, no deformation of fabric
–Automated processing with conveyor and feeding systems
–Processing of very large formats by edgeless continuation of cuts possible
–Simple production via a PC design program
–Complete exhaust and filtering of cutting emissions possible
Laser Cutting Machine Description
1. Open-type laser cutting flat bed with wide format working area.
2. Conveyor working table with auto-feeding system (optional). High speed continuous cutting home textile fabrics and other wide area flexible materials.
3. Smart nesting software is optional, it can fast layout cutting graphics in the most material-saving way.
4. The cutting system can do extra-long nesting and full format continuous auto-feeding and cutting on a single pattern that exceeds the cutting area of the machine.
5. 5-inch LCD screen CNC system supports multiple data transmission and can run in offline or online modes.
6. Following top exhausting suction system to synchronize laser head and exhaust system. Good suction effects, saving energy.
Laser Cutting Machine Technical Parameter

Model No.

CJG-250300LD

CJG-210300LD

Working Area

2500mm × 3000mm (98.4in ×118.1in)

2100mm × 3000mm (82.7in × 118.1in)

Laser Type

CO2 DC glass laser tube

CO2 RF metal laser tube

Laser Power

CO2 DC glass laser 80W / 130W / 150W

CO2 RF metal laser 150W / 275W

Working Table

Conveyor working table

Cutting Speed

0~36000 mm/min

Repeating Positioning Accuracy

±0.5mm

Motion System

Offline Servo motion control system, 5 inches LCD display

Power Supply

AC220V ± 5% / 50/60Hz

Format Supported

AI, BMP, PLT, DXF, DST, DWG, etc.

Standard

1 set 550W upper exhaust fan, 2 sets 3000W nether exhaust fans, Mini air compressor

Optional

Auto-feeding system

*** Note: As products are constantly updated, please contact us for the latest specifications. ***
GOLDEN LASER Uranus Series Flatbed CO2 Laser Cutting Machine
WORKING AREAS CAN BE CUSTOMIZED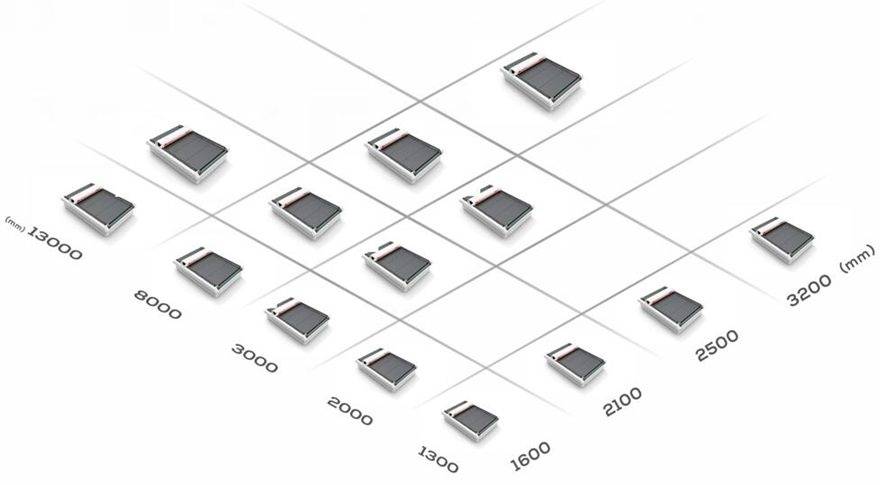 GOLDEN LASER –

 Flatbed CO2 Laser Cutting Machine

with Conveyor Belts

Model NO.

Working Area

CJG-160250LD

1600mm×2500mm (63" ×98.4")

CJG-160300LD

1600mm×3000mm (63" ×118.1")

CJG-210300LD

2100mm×3000mm (82.7" ×118.1")

CJG-250300LD

2500mm×3000mm (98.4" ×118.1")

CJG-210600LD

2100mm×6000mm (82.7" ×236.2")

CJG-210800LD

2100mm×8000mm (82.7" ×315")

CJG-300500LD

3000mm×5000mm (118.1" ×196.9")

CJG-320500LD

3200mm×5000mm (126" ×196.9")

CJG-320800LD

3200mm×8000mm (126" ×315")

CJG-3201000LD

3200mm×10000mm (126" ×393.7")
Suitable for cutting a variety of textiles and fabrics.
1. Home furnishing fabrics: furniture fabrics, sofa fabric, upholstery, curtain, blinds, carpet, mat, floor rug, felt, mattress, doormat, valance, tablecloth, bed sheet, bedspread, counterpane, dust cover, etc.
2. Industrial textile: filter cloth, bolting cloth, nonwoven, glass fiber, synthetic fibre, fabric ducting, polypropylene (PP), polyethylene (PE), polyester (PES), polyamide (PA), coated fabric, PVC fabric, sponge, insulating material and other industrial flexible materials.
3. Garment fabrics: fast fashion garment, sportswear, swimwear, business suit, diving suit, exposure suit, stripes&plaids fabric, synthetic leather, genuine leather, etc.
4. Outdoor products: tent & membrane structure, PE/PVC/TPU/EVA/Oxford fabric, polyester, nylon, PVC coated fabric, PTFE, ETFE, Tarpaulin, canvas, PVC tarpaulin, PE tarpaulins, Sail cloth, Inflatable products, Inflatable toys, Inflatable castle, Inflatable boats, surf kites, fire balloon, parachute, paraglider, parasail, rubber dinghy, marquee, canopy, awning, etc.
5. Automotive interiors: car seat cover, car cushion, car mat, car carpet, car rug, pillowcase, air bag, auto dustproof cover, seat belt (safety belt), etc.
6. Non-woven fabrics: insulating material, glass fibre, polyester fibre, Microfiber, Cleanroom Wiper, Glasses cloth, Micro-fiber Wiper, non-dust cloth, clean wiper, paper diaper, etc.

Laser cutting advantages
→ Extreme accuracy, clean cuts and sealed fabric edges to prevent fraying.
→ Make this method of design very popular in the upholstery industry.
→ Laser can be used to cut many different materials, like silk, nylon, leather, neoprene, polyester cotton and foam, etc.
→ The cuts are made without any pressure on the fabric, meaning no part of the cutting process requires anything other than the laser to touch a garment. There are no unintended marks left on the fabric, which is particularly beneficial for delicate fabrics like silk and lace.