The 2018 Visual Impact Sign & Digital Print Exhibition perfectly completed in Brisbane, Australia. The exhibition mainly showcased advanced technologies and equipment such as digital printing, signage, screen printing, engraving, inkjet art, advertising lighting, and display technology.
In this exhibition, as a leading service provider of digital laser processing solutions, GOLDEN LASER provides professional laser application solutions for digital print advertising signs, flags, and sportswear, attracting many visitors to visit and communicate. In this visual technology feast, what is the wonderful performance of GOLDEN LASER? Let us take a closer look at the show on-site!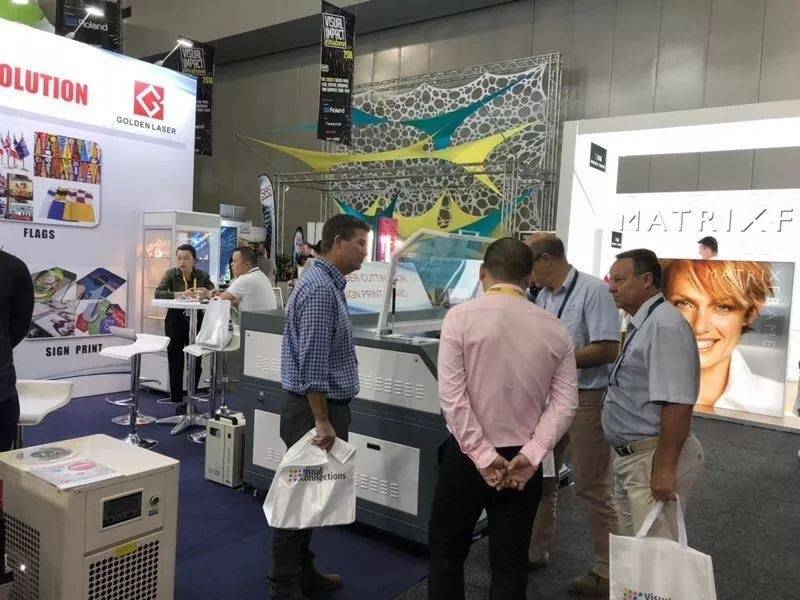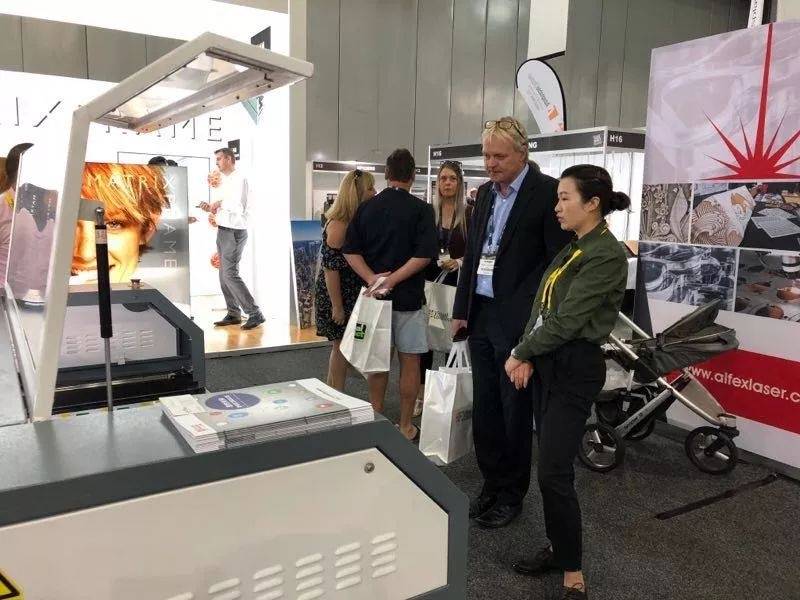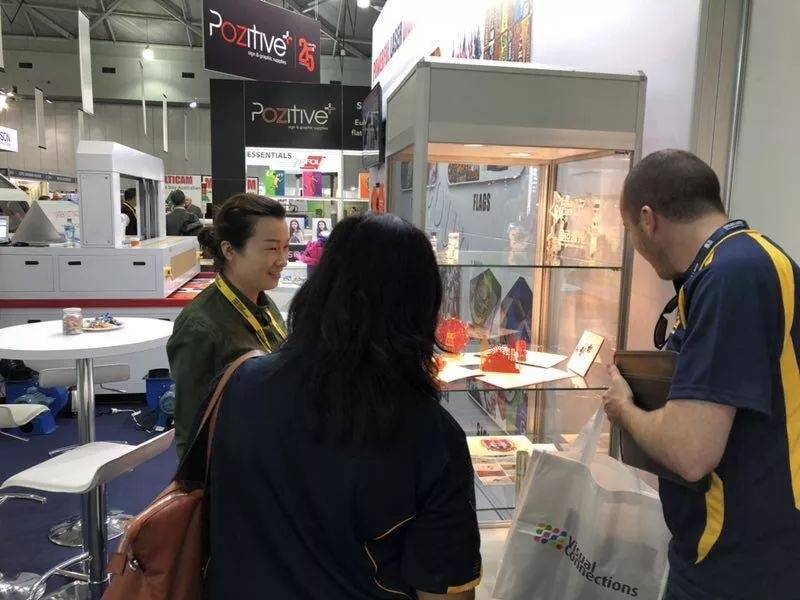 Vision scanning system for the digital printing industry
In recent years, digital printing has presented the trend of blowout, and its position in the advertising industry can not be underestimated. If the digital printing technology "makes printing easier", then the vision scanning automatic laser cutting technology "allows digital printing to realize real production automation". In this exhibition, GOLDEN CAD Vision Scanning Laser Cutting System is unique compared to other exhibitors, and it is frequently recognized by the on-site visitors.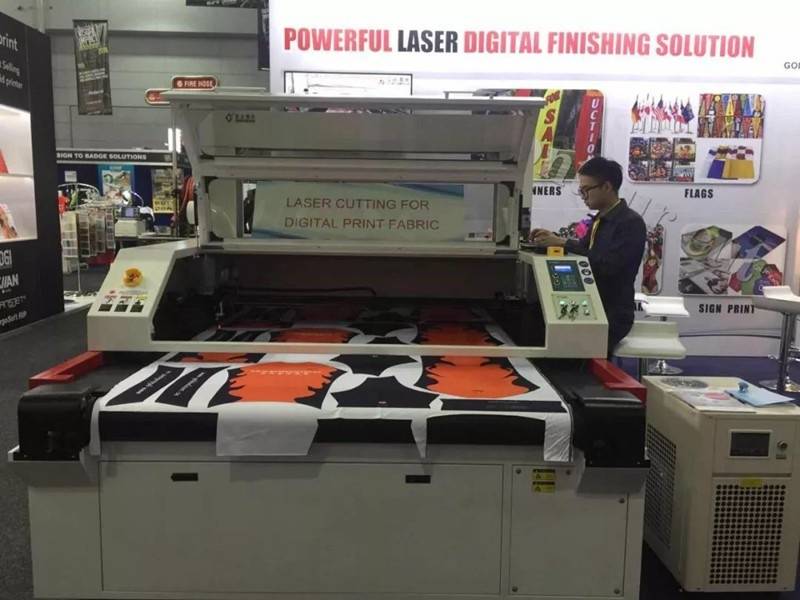 Vision scanning laser cutting solution for digital printing industry is a star application solution of GOLDEN LASER. GOLDEN LASER has more than 15 years of experience in laser applications. It has a leading talent base and technical reserves in the manufacturing of high-end digital equipment technologies for lasers and automation. This program is an automated digital processing solution for the digital printing industry. It has been successfully applied in various fields such as sportswear, advertising banners, flags, and advertising logos. It has a good reputation and market share in the global market. GOLDEN LASER has become an important strategic partner of many well-known companies in the world.
High-speed automated laser system to meet high-end requirements
In addition to the vision scanning laser cutting system, the high-speed, high-power, rack-and-pinion, dual-drive series high-end laser equipment is also a highlight of this exhibition. For users who have previously used laser equipment or have some knowledge of laser technology, this high-speed automated laser equipment meet their high-end requirements for higher laser speeds, higher power, and higher levels of automation.
▼ GOLDEN LASER High Speed Automation Flatbed Laser Cutting Machine

GOLDEN LASER has participated in countless exhibitions around the world and received a good market response with its professional and practical solution service capabilities. This also shows that GOLDEN LASER continues to dig deep into the requirements of the industry, adheres to the service spirit of customer-oriented and value-create for customers.
In the future, GOLDEN LASER will continue to focus on product technology innovation and continuously improve the technology, promote the development of China's laser industry to the world, blooming brilliance!