In 2018, the first station of GOLDEN LASER exhibition started.
International Filtration and Separation Technology Equipment Exhibition
FILTECH2018
Cologne, Germany
March 13-15
It's a professional filtering and separation industry exhibition in Europe.
We take you into the top grand event in filtration industry.
As the digital technology laser solution provider, GOLDEN LASER promotes the transformation and upgrading of traditional industries. Over these years, we have launched the intelligent high-end laser cutting solutions for flexible industrial fabrics in combination with market demands.
About Exhibits
High-end smart laser cutter - JMC series high speed and high precision laser cutting machine

Automation | Intelligent | High Speed | High Precision
→ Fully automatic continuous processing: accurate tension correction feeding, linkage with the machine to complete the fully automated continuous processing.
→ High-speed and high-precision cutting: high-precision rack and pinion motion system, up to 1200mm/s, acceleration of 10000mm/s2, and long-term stability.
→ Independent Intellectual Property: the customized control system special for for industrial flexible fabrics.
Exhibition Scene
Everything is ready on March 12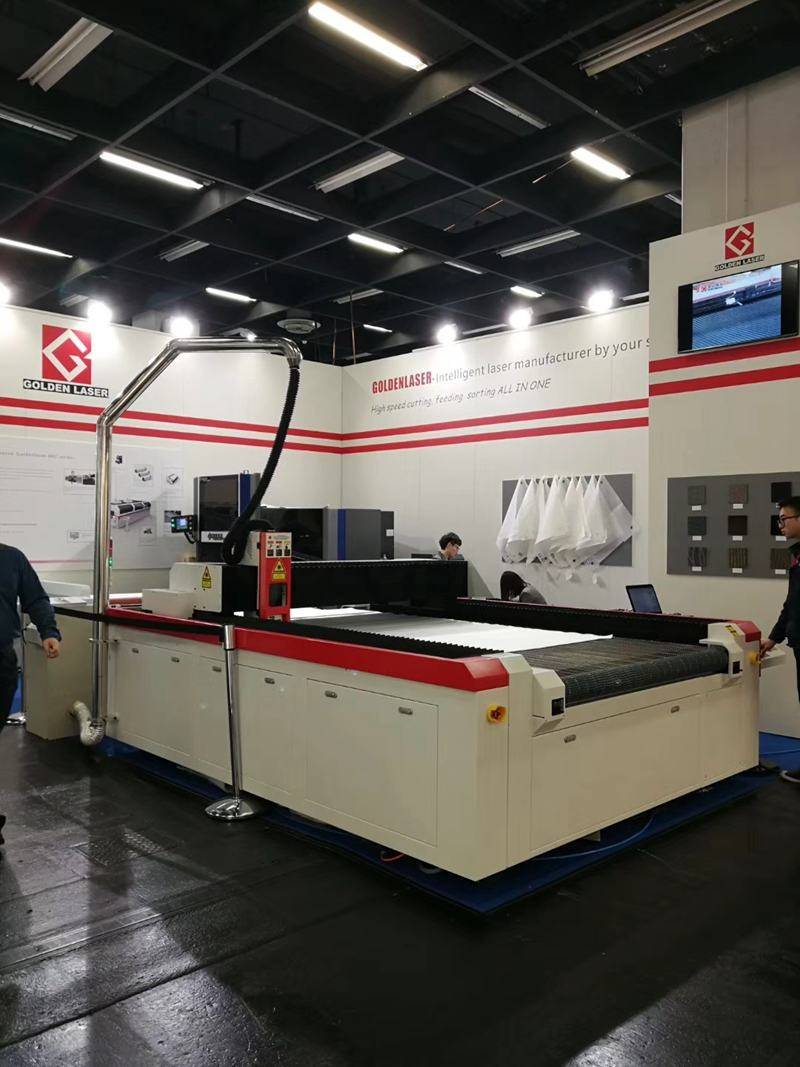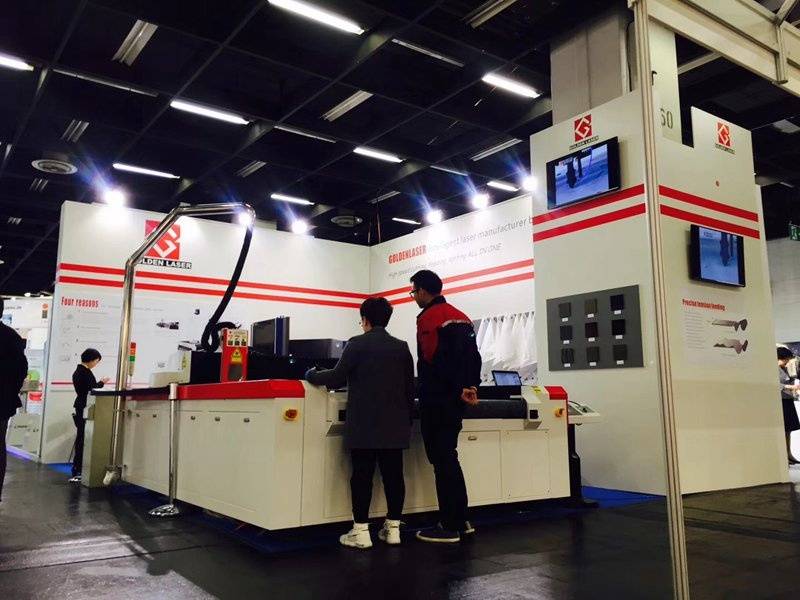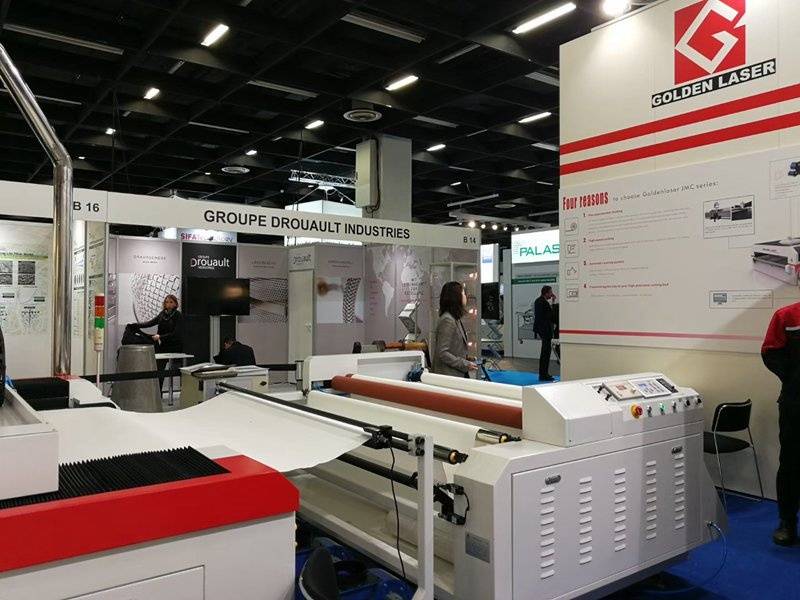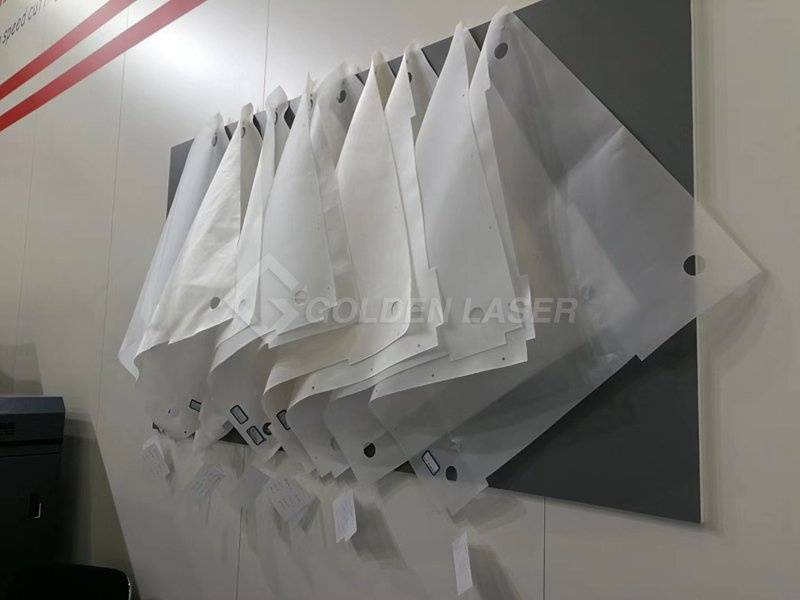 DAY 1: Good news comes one after another. A continuous stream of visitors came to our booth.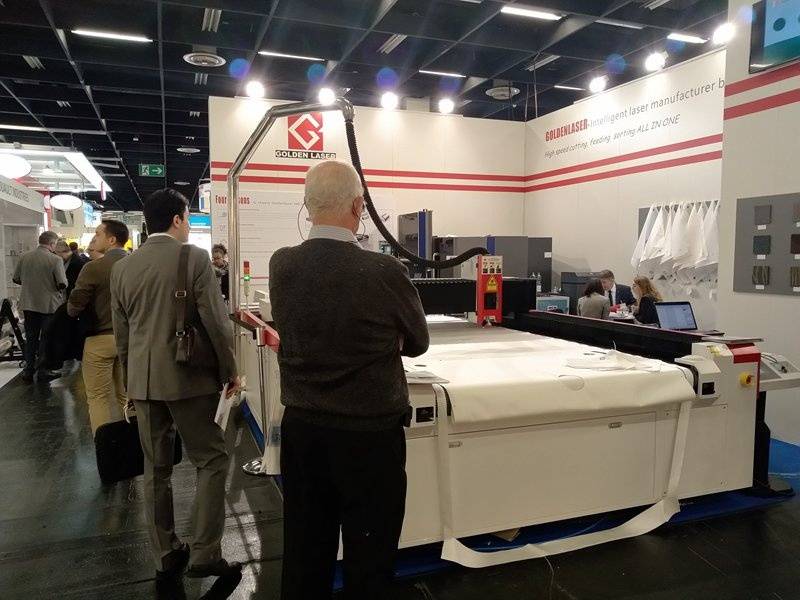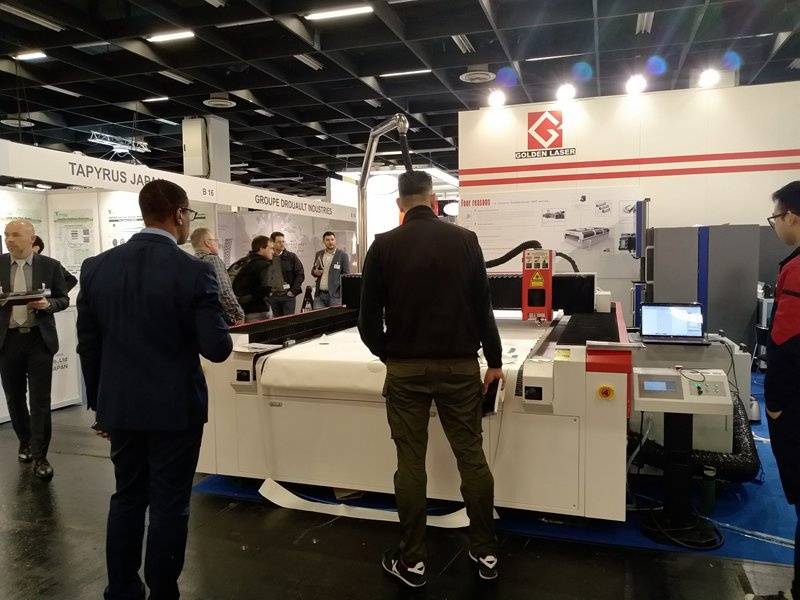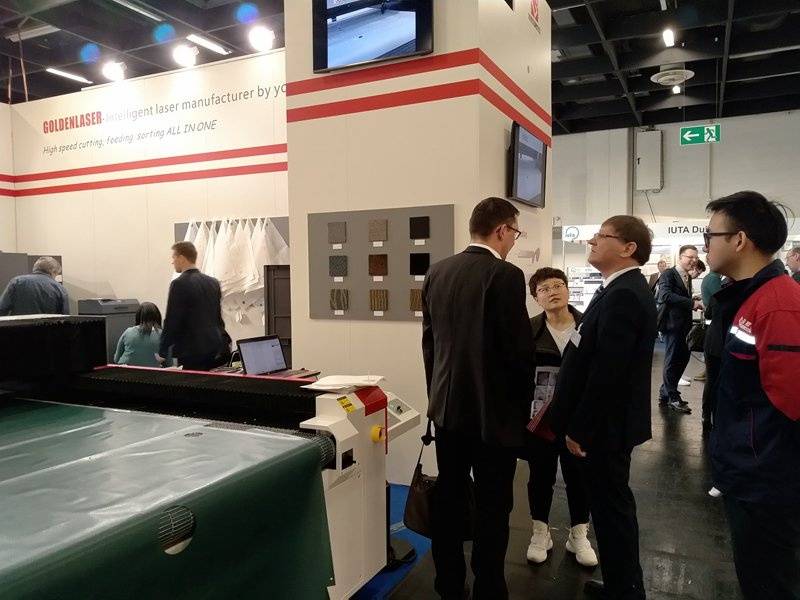 Filtration materials are currently mainly fiber materials, woven fabrics, etc. Traditional hot blade cutting requires the production of a large number of wood molds. The procedures are cumbersome and the cycle is long, and it is inconvenient to operate and easily pollute the environment.
Laser cutting solutions for filter cloth – Just upload the computer-designed graphics to a laser device to process. It is  quick and convenient, and the process requires almost no manual intervention, which saves labor costs and saves materials.
On the FILTECH2018 exhibition, this laser cutting solution was praised by manufacturers of filter industry from all over the world.