During 18~23 September,2017, we will take one set of 1200W N-light full closed fiber laser metal sheet cutting machine GF-1530JH and one set of small format metal sheet laser cutting machine GF-6060 to attend the EMO Hannover in Germany.
GF-1530JH Fiber Laser Cutting Machine Appearance
1200w N-light GF-1530JH Fiber Laser Cutting Machine Maximum Cutting Thickness Ability
Carbon steel 10mm, 12mm, 14mm
Stainless steel 5mm, 6mm
Aluminum 3mm, 4mm
Brass 2mm, 3mm
Copper 2mm, 3mm
GF-6060 Fiber Laser Cutter In The Workshop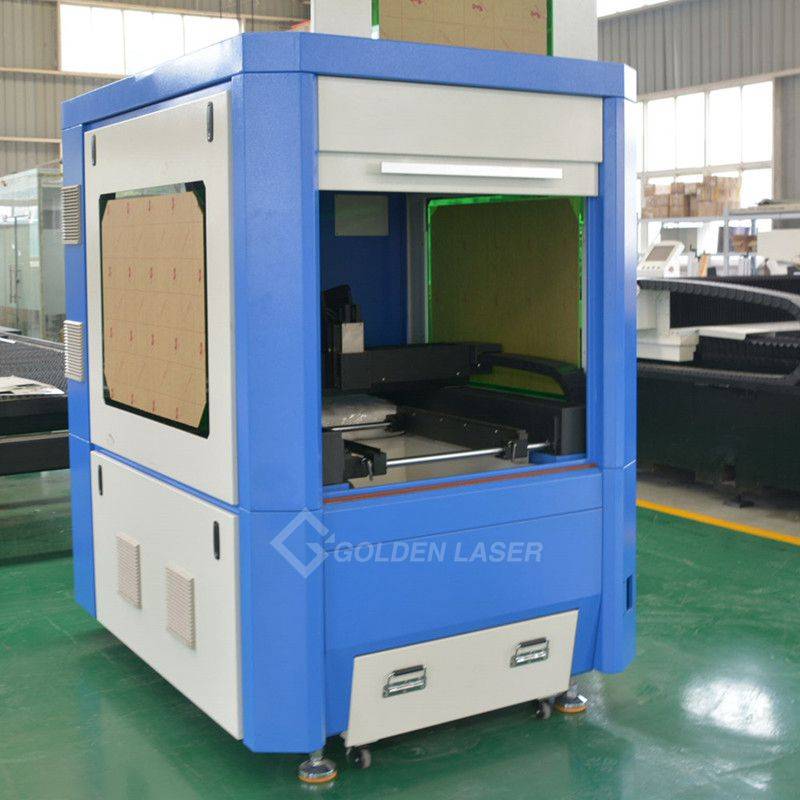 GF-6060 fiber laser cutter is especially suitable for jewelry industry. This fiber laser cutter can cut brass, copper, aluminum and other high reflective metal materials.