From zero to one, from good to excellent.
This is the advent process of GOLDEN LASER's lace laser cutting machine.
We can confidently say this laser machine is the only one in the world!

I still remember a tall Russian named Jacky found us and asked us to develop a lace cutting machine. Later, I learned that the Russian is the largest supplier of IKEA.
He wanted to solve the problem of the cutting edges of warp-knitted lace fabrics, because the world-class giant manufacturer could only cut the lace in the most primitive way – the worker slowly cut it along the edge of the lace with an electric soldering iron.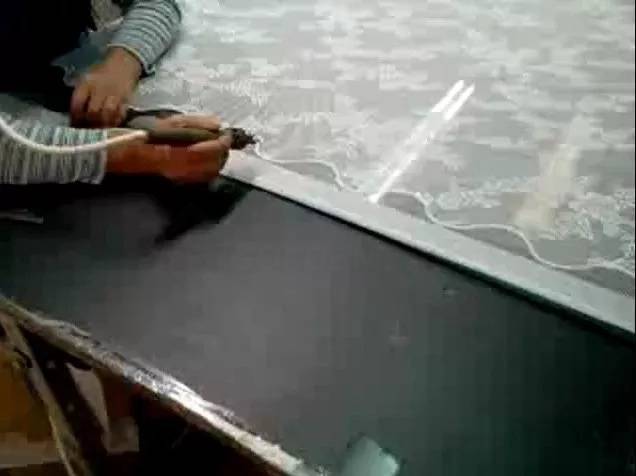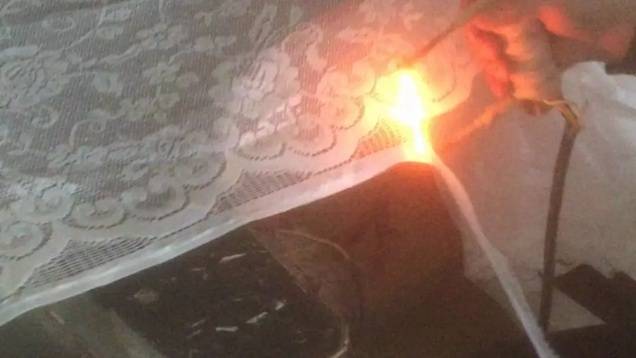 "With industrial automation so advanced today, this way of working is simply intolerable." Jack told us.
Electric iron processing lace fabrics are very limited. The heating wire processing path is controlled by the motor and can only cut the regular wave pattern. The heating wire needs to be replaced every few minutes of processing. The cutting edge effect is poor, and only low-cost products can be processed to meet the demand of customers with low product requirements.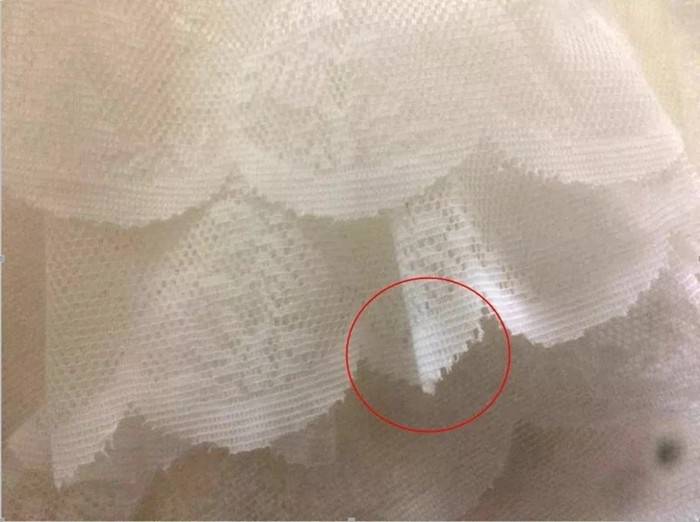 After some deliberation, due to his trust in our GOLDEN LASER, and because of our sense of mission to change the current situation of the traditional industry, we agreed to his request.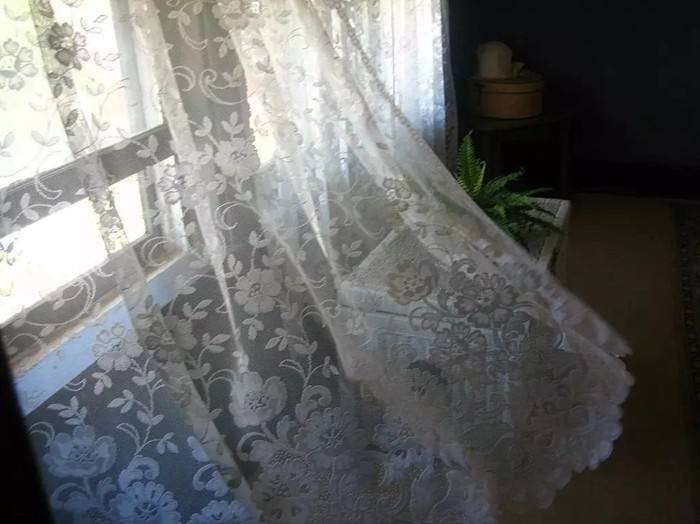 However, the process of research and development is far more complicated than imagined. Pure white fabric pattern recognition has not been conquered by any company in China. A company in Germany produced similar equipment earlier, but the company no longer exists.
During the development process, Jacky kept close communication with us, and we have been promoting and perfecting the lace laser cutting machine project.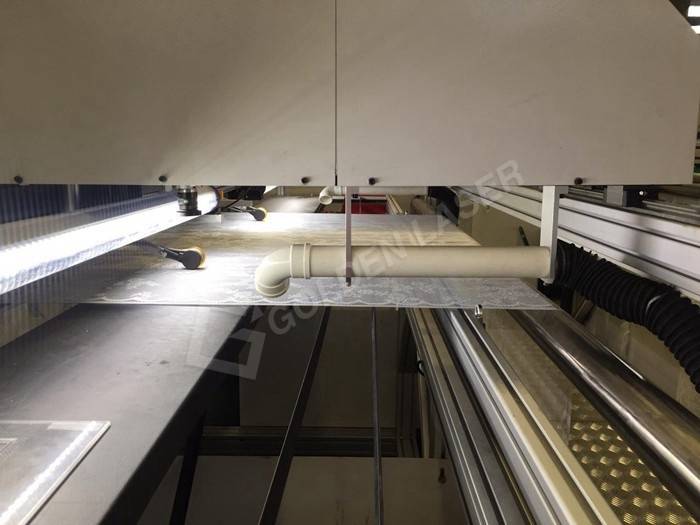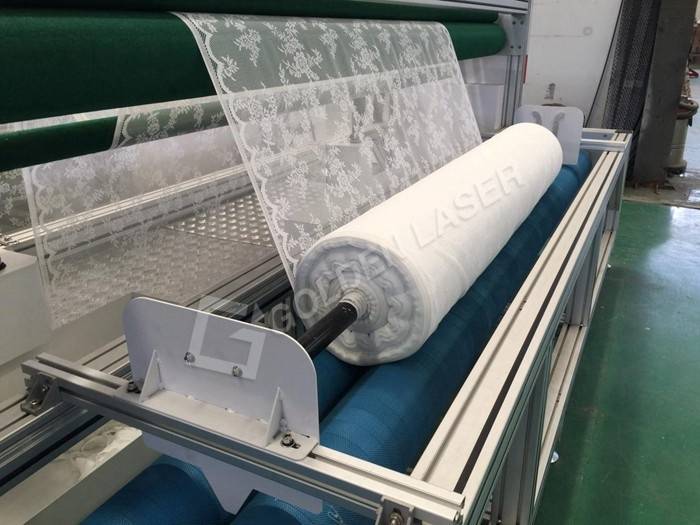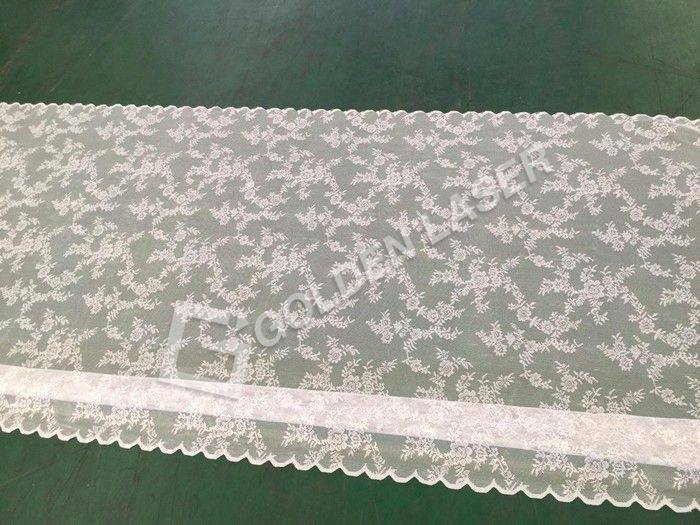 We are always committed to leaving problems to ourselves, not to customers. During this period, all the technologies were collected and organized by our product managers and R&D engineers. The control systems and equipment software were developed from scratch. Fortunately, with more than ten years of precipitation, GOLDEN LASER has a profound technical foundation. Finally, this laser lace cutting machine was delivered perfectly!
Now let us introduce this world's only laser lace cutting machine.
GOLDEN LASER – Lace Laser Cutting Machine
Model No.: ZJJF(3D)-320LD
An automatic solution based on the recognition algorithm of lace feature and laser galvanometer processing.
Processing object
Warp knitting lace: warp knitting technology, mainly used for curtain, window screening, tablecloth, sofa cushion and other household decoration. Laser lace cutting machine is for cutting warp knitted lace.
Defects in traditional processing methods
a. electric soldering iron manual cutting 1.5m/min
b. Electric wire manual cutting 6-8m/min
Disadvantage
Low efficiency and high reject rate
Poor edge cutting effect
High skill in manual technology and high labor intensity
Cutting dust is harmful
Low product competitiveness
The advantages of laser lace cutting machine
Stable cutting speed 18-22m/min
A. Simplify workflow and reduce labor costs
B. Good cutting edges effect and high product value
C. Intelligent visual recognition mode, support complex graphics. High efficiency, good consistency
D. Smoking and dust removal, environmentally friendly production
GOLDEN LASER – Lace Laser Cutting Machine Demo Video