1
In United States
2018 IFAI exhibition is in full swing
In Texas, the IFAI Expo 2018 – Industrial Fabrics Association International is in full swing.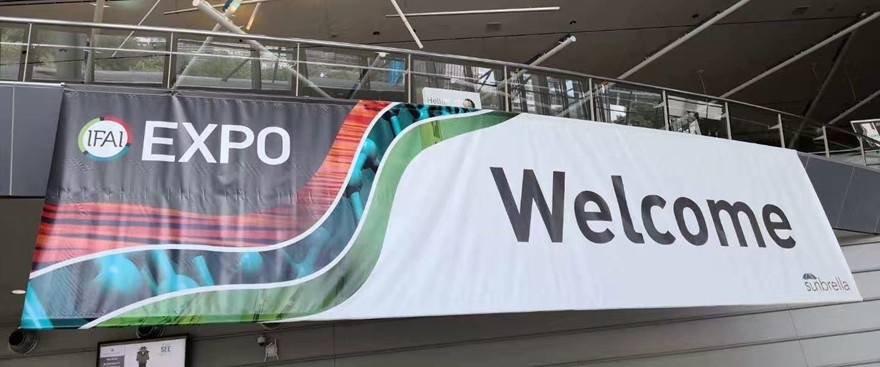 This is the most authoritative, influential and large-scale international exhibition of special fabric industry in North America, and well-known manufacturers and purchasers from all over the world come here. Of course, GOLDEN LASER team has also arrived.
Over the years, we have been insisting on participating in the world's most authoritative industry exhibitions, understanding the latest technologies and applications in the industry, and striving to become the industry leader in laser applications.
2
GOLDEN LASER debuted at IFAI
Customers have followed us for many years.
At this exhibition, we not only gained more cutting-edge industry information, but also gained more recognition and appreciation from customers.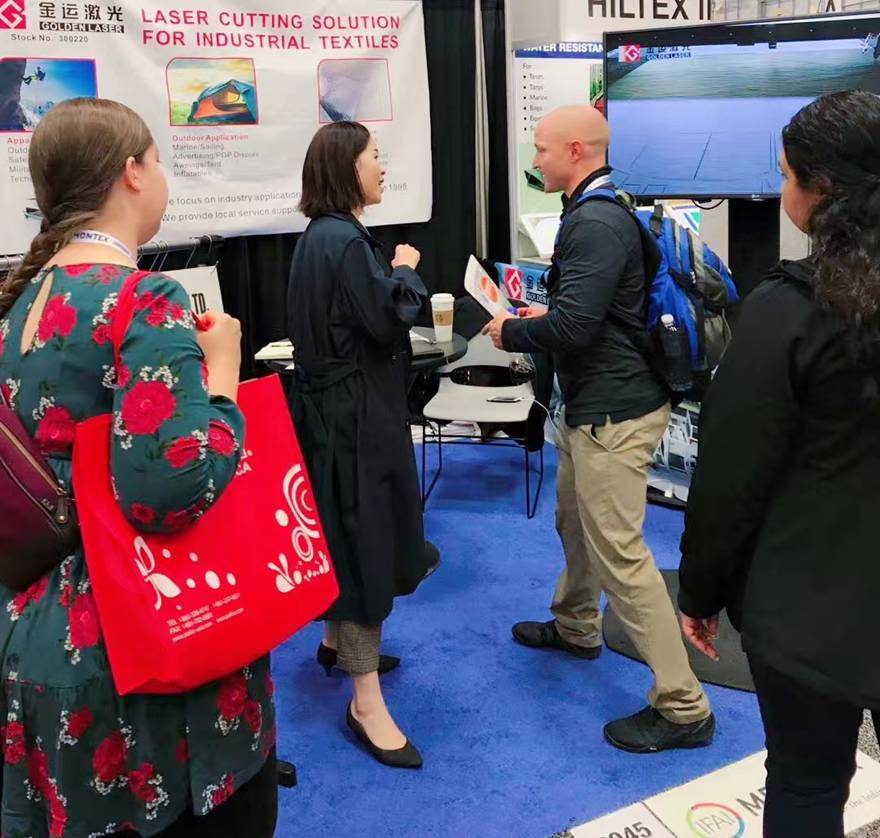 On the first day of the exhibition, an American customer who met with us many years ago found us and proposed that they would use laser solutions of GOLDEN LASER. It turned out that this customer is in the parachute industry. We visited him only once four years ago. Although he was not ready to use laser cutting machine at that time, the brand of GOLDEN LASER planted a seed in his heart. When he was ready to upgrade his product, the first thing that came to his mind was GOLDEN LASER.
3
Time is a sieve, and eventually all the sediment will be washed away.
German historian Vitek once said: Time is a sieve, and eventually all the sediment will be washed away.
We want to say that time is a sieve and it will leave a sparkling gold.
Over the past four years, this customer has been in contact with countless companies. And what can be left in his heart must be his heartfelt recognition and appreciation.
What's more, this customer was introduced by a user of GOLDEN LASER many years ago. Therefore, we have been grateful for more than ten years, no matter in China or overseas, we have continuously had fans of GOLDEN LASER to do brand publicity for us, and GOLDEN LASER products and services have been passed from one customer to another.
We have always insisted on the original intention, no matter how the market ups and downs, always provide customers with better quality products and more comprehensive services. Try to make good products and services speak for themselves.