1000W Fiber Laser Cutting Stainless Steel Sheet
GF-1530 1000W fiber metal sheet laser cutting machine is suitable for 0.5-5mm stainless steel, 0.5-10mm carbon steel, 0.5-4mm aluminum, 0.5-4mm brass, 0.5-3mm copper and 0.5-4mm galvanized steel sheet cutting.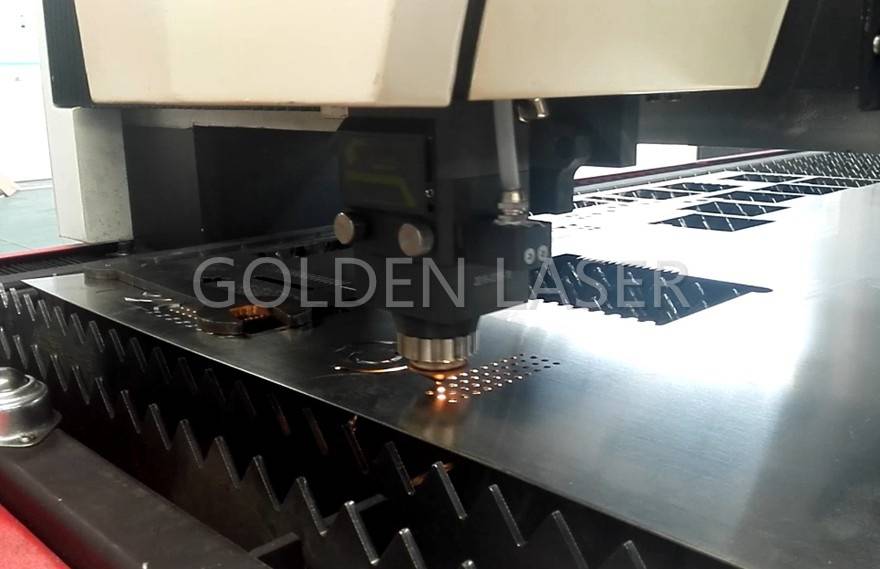 GOLDEN LASER new model GF-1530 fiber laser cutting machine features
1.New appearance. Full automatic laser cutting machine. Easy to operate.
2.Stainless steel around with the whole working table edge, high wear resistance.
3.Simple and touch control panel, easy to comminute and high speed reaction.
4.Comprehensive use of low cost, high efficiency, and high speed cutting ability.
2mm stainless steel sheet cutting samples demonstration, the plane cutting is smooth, without burr.
High precision of each section of cutting
---
Post time: Apr-28-2017