Laser Cutting Leather – Laser Engraving Cutting for Shoes or Bags
Cutting and Engraving Leather with Golden Laser Machine
Leather is an incredibly versatile material and is used in laser cutting, engraving and etching for creating a wide range of products including shoes, bags, labels, belts, bracelets and wallets.
Both genuine and artificial leather can be laser cut. Once cut leather creates a sealed edge on the material which stops any fraying, which is a great advantage over knife cutters. Leather is a notoriously tough material to cut and get a constant cut quality without the use of a laser.
Laser cutting leather for footwear and fashion industry is quite a common thing now. Cutting of extremely complicated patterns becomes relatively easy and very consistent.
Because Laser cutting in non-contact there is no need to change cutting tools and there is no stress, wear or deformation on your material or finished piece.
Our laser cutting machine makes perfect work of all kinds of leather cutting cleanly and accurately ensuring that your products have a consistent high quality.
Golden Laser machines can both cut and engrave on a large variety of types of leather. Laser cutting leather has become a popular technique within the shoes and fashion industry, to create some very interesting clothes and accessories. Laser engraving on leather can give some wonderful effects and can be a good alternative to embossing.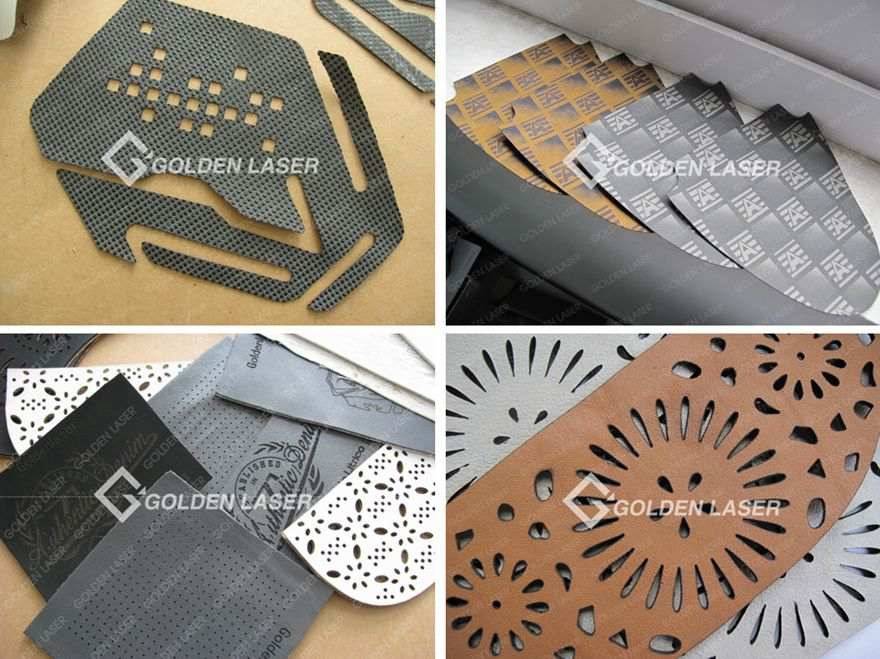 ---
Post time: Apr-28-2017
---