Typical Laser Machines of Golden Laser for Fashion and Clothing Industry
Laser cutting opens the door for incredible design
Fashion and clothing industries use laser cutting as an integral part of their production process with amazing cost cutting savings, and more importantly, using the latest of techniques to increase product added value.
Ⅰ. Laser Cutting System for Small Batch and Multi Variety Garments CJG-160300LD
• This laser cutting machine is suitable for small batch and multi variety clothing cutting, especially for all kinds of custom garments.
• Unique manual and automatic interactive nesting software to maximize fabric utilization, and also has the functions of pattern making, copying and grading.
• Automatic tension correction feeder to ensure accurate feeding.
• The laser cutting system is a standardized module that can be configured functions of plaid / stripe matching, automatic recognition, marker pen according to production requirements.
Sportswear / Fashion / Clothing – Laser Cutting Samples
Ⅱ. GOLDEN CAM – High-Precision Camera Registration Laser Cutting System JGC-160100LD
• Suitable for cutting small logo, number and letter cutting with high cutting accuracy.
• GOLDEN CAM camera registration system – Golden Laser's original registration marks recognition technology.
• Graphic recognition cutting accuracy up to 0.3mm
• Specially developed supporting software that can solve the deformation in fabric conveying.
• Perfectly cut sharp angle graphics.
Logo / Letter / Number – Laser Cutting Samples
Ⅲ.Patent Model: High Speed Laser Perforating and Cutting System for Fashion and Sport Jerseys ZJJG(3D)-170200LD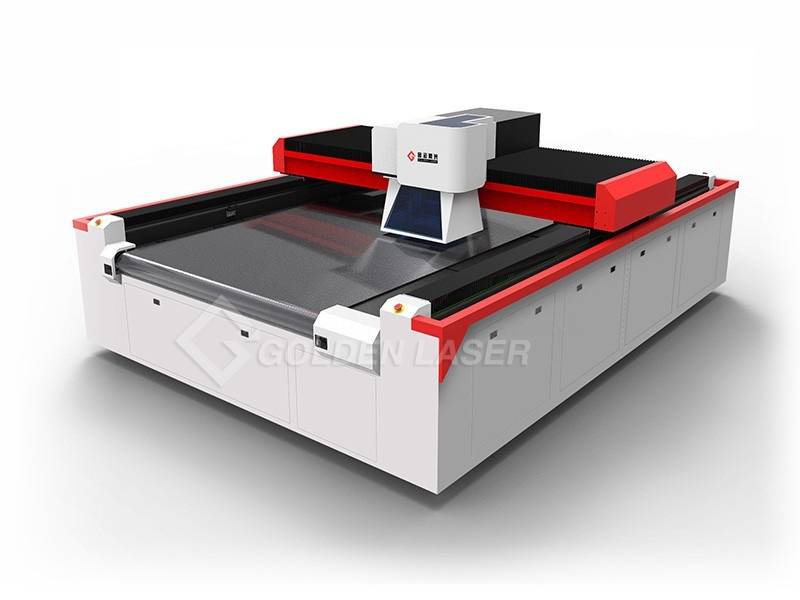 • Suitable for all kinds of high-elastic fabrics that required breathability.
• All-in-one: High-speed galvanometer perforating & large-format gantry cutting without splicing.
• Laser beam is always sharp. Size of laser spot up to 0.2~0.3mm.
• Gear rack high speed drive.
Sportswear / Fashion – Laser Perforating Samples
---
Post time: Sep-13-2018
---